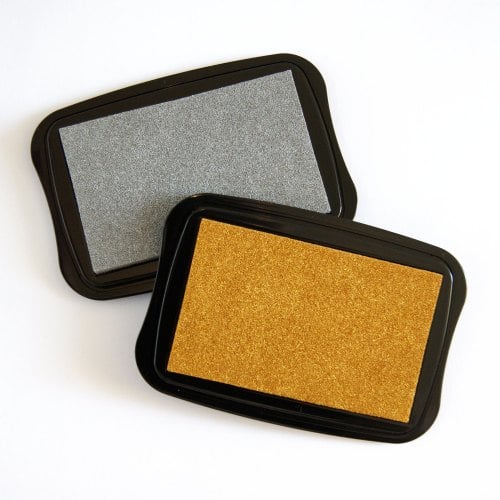 Delicata Metallic Ink Pads
GLITZY GOLD OUT OF STOCK
These exquisite metallic ink pads are super rich and radiant and will not tarnish or lose their luster. Dries quickly on porous papers and the metallic results are most stunning without the need to emboss. Quick and easy alternative to gold and silver leaf.
Delicata ink Pads come in Glitzy Gold and Silvery Shimmer.
Ink pad size is 7.6cm x 4.7cm.