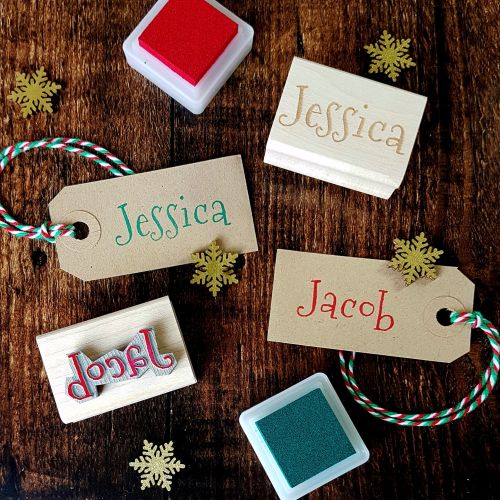 Personalised Christmas Font Name Rubber Stamp
A simple but effective way of personalising all sorts! Personalise your name in this fun festive font. Makes a lovely gift or buy a selecton for all of the names in your household and stamp up everyone's gift tags at Christmas or day-to-day belongings.
Can be personalised with up to ten characters.
***No business names can be personalised onto these stamps please.***
The stamped images vary in size per design depending on name length and font chosen; they will either be mounted a 4.5cm x 2.5cm block or 6cm x 2.5cm, the height of the characters between 1.5cm - 1.8cm