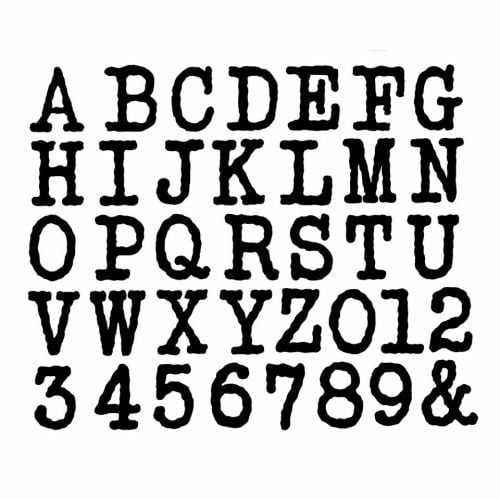 Complete Jumbo Vintage Typewriter Alphabet and Numbers Set
These generously sized initial rubber stamps make a great personalised gift for all ages or why not use to make your own personalised stationery, gift wrap etc? Big, bold letters to really make an impact, you rarely get alphabet sets these size!
You will receive letters A-Z , numbers 0-9 and &.
Each character is approx 28mm (1 1//8") tall and vary in width 25mm depending on character.
IMPORTANT: These stamps are ***unmounted*** so you will need to stick them on cling mount and adhere to acrylic blocks to stamp (cling mount and blocks not supplied).
I was selling each individual character/letter/ampersand for £6 each originally wood mounted so this is an utter, utter bargain! Less than 50p per character! Limited quantities of set available.