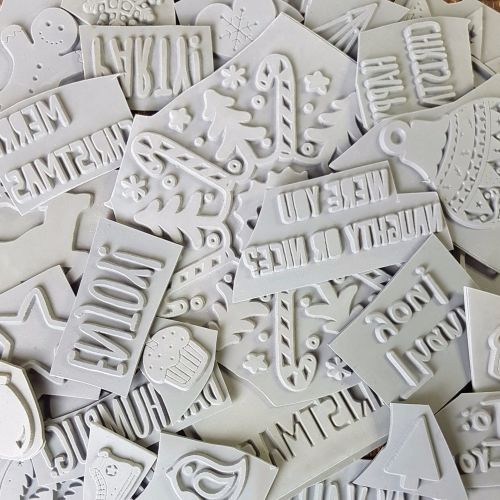 Amazing Price Mystery Unmounted Stamp Bag (worth at least £120!)
Grab these before they go! These £30 mystery bags of unmounted stamps contain at least £120 worth of Skull and Cross Buns stamps (when mounted on blocks).
Packed full of exclusive new designs not even available to buy yet (wow!), best sellers, slight seconds; a quick and easy way to expand you Skull and Cross Buns selection at frankly a ridiculous price! Includes Christmas, Everyday, Sentiment stamps etc.
These are all grey rubber designs, nothing personalised or hand carved. Contents will vary, be totally random and cannot be chosen. Picture is for illustation purposes only.
Limited Number of sets available!
IMPORTANT: These stamps are ***unmounted*** so you will need to stick them on cling mount and adhere to acrylic blocks to stamp (cling mount and blocks not supplied).