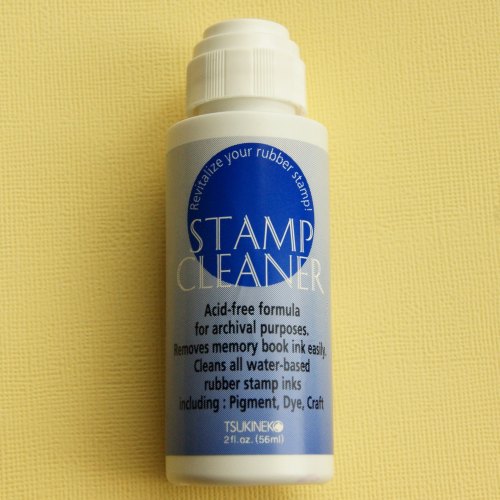 Stamp Cleaner
This bottle of acid-free stamp cleaner is specially formulated to gently clean all water-based rubber stamp inks from your stamps.
It has a soft sponge applicator tip which is gentle enough to dab onto even my hand carved rubber stamps to lift off the excess ink left and even helps condition the rubber.
It is suitable for using with pigment, dye and craft ink pads (all water-based inks) and can be used on all variety of rubber stamps (hand carved, grey artisan and polymer).
Bottle contains 56ml (2 fl. oz).
(Can only be ordered within the UK, cannot dispatch overseas).