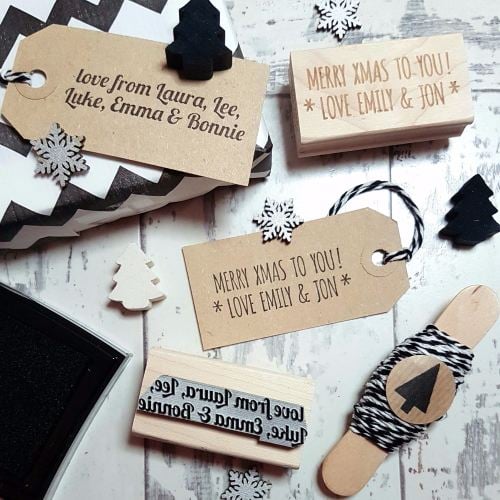 Personalised Christmas Message Text Rubber Stamp
Personalise your own rubber stamp with a festive message of your choice!
Great for stamping up labels of this year's batch of homemade goodies to gift, a message to Father Christmas to leave with your 'magic key' or simply a message from the family on tags to make gift wrapping a breeze this season.
Or simply insert any message of your choice; it doesn't need to be festive!
Can personalise up to 20 characters per line over two lines; choose from 12 font styles.


The stamped image is mounted on a 6cm x 2.5cm block. Actual stamped image size varies depending on personalisation required and font chosen.
**You may incorporate business names into this design but can only use for branding when hand stamped only as per my Angel Policy for terms of use (see link at bottom)**