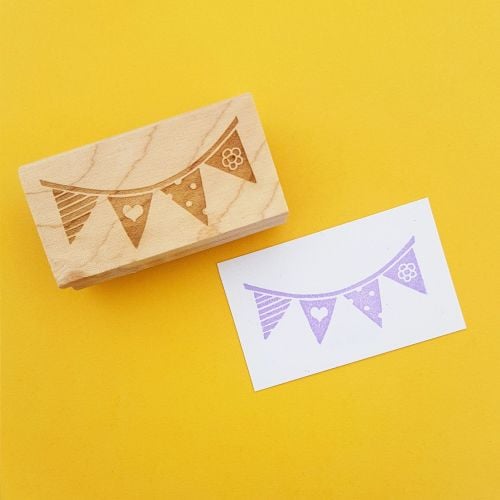 Party Bunting Rubber Stamp
Some party fun for your crafting! This rubber stamp features a string of mini bunting to stamp across your homemade greeting cards, giftwrap and much more. Its intricate detail is made up of 1 stripey, 1 polka dot, 1 floral and 1 heart pennants.

It's been designed so you can stamp it in a continual pattern and you can add more than one colour of ink to the stamp if you either mask off sections of it or clean off some of the ink with a wipe before you use the next colour.
The stamped image measure approx. 5cm x 2.3cm (or 2" x 7/8"). Each flag is approx. 1.2cm long (or 1/2").